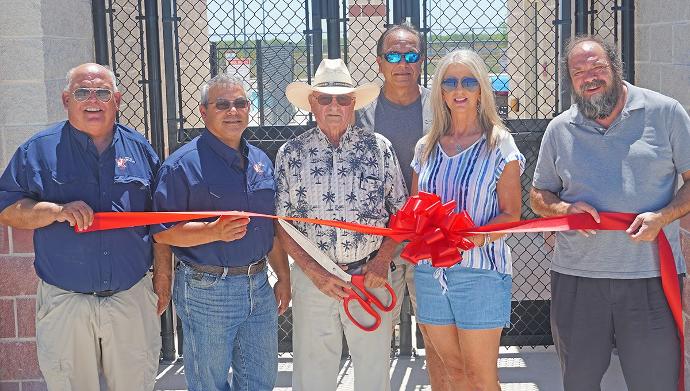 Jourdanton Aquatic Center Ribbon Cutting
Jourdanton City Council and Jourdanton Chamber of Commerce cut the ribbon for the grand opening of the Jourdanton Aquatic Center on June 11. Pictured, l-r, are Jourdanton Mayor Robert 'Doc' Williams, Council Member Chester Gonzales, Jack Harrison with the Chamber of Commerce, Council Member Raul Morales, Council Member Karen Pesek and Jourdanton Chamber of Commerce President Ronnie Pitts
Picture & Information Courtesy of
Pleasanton Express
.
Discover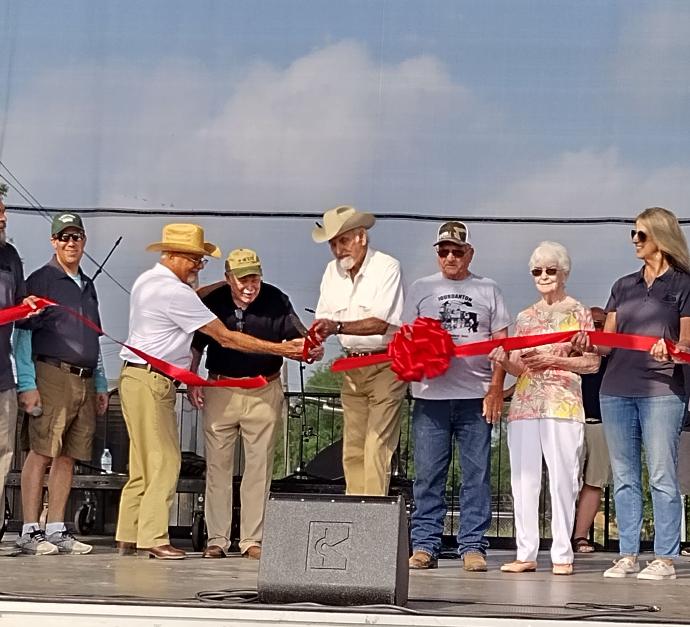 Jourdanton Chamber of Commerce Opens Jourdanton 1909 Founders' Days Event
Descendants of Jourdan Campbell join the Jourdanton Chamber Members on stage to kick off the first annual Jourdanton 1909 Founders' Days, a reboot of the Jourdanton Days last held in the 1990s.

John Long State Farm Insurance Office Opens
Celebrating the grand opening of John Long State Farm Agency in Jourdanton on April 29 were, l-r, Michele Higginbotham, Ken Weidenfeller, JoAnn Vyvlecka, Brent Rutledge, Justin Long, Jourdanton Mayor Robert 'Doc' Williams, Jamee Long, Mark Long, Maria Ramos, Nancy Rutlegde, Dean and Kristi Sterling, State Farm Agent Sheila Seidel, Jeanette Harrison, Jack and Jane Rutledge, Sandy Steinle, Mary Cardenas, Juretta Wells, State Farm Insurance Agent John Long, John Wells, State Farm Agent Garrison Long, Kenneth Loy and Jack Harrison.


Jourdanton 1909 Founders' Days - 2022
Chamber Social April 2021
Support Local Campaign 2020
Chamber supports local businesses, charities, non-profits, and first responders during Pandemic